THE _______ HIGH SCHOOL YEARBOOK PROJECT
Since photography's inception, the publics' natural inclination is that photography is the ultimate truth-teller.
They have been misled.
Today, more than ever before, we are surrounded by lies. Our culture is dominated by photographs that desire desperately to be true. To serve as evidence of our travels, achievements, and popularity. The world of social media is a world of half-truths, exaggerations, and outright lies. This is the world that young people are attempting to grow up in.
For those mired in this newfound environment, their reality is different than those whom have come before. The biographies that they form of everyone they know, even their most intimate of friends, are a mix of the fiction that they see in social media posts and the in-person experiences they have. No one is completely what they seem.
The images for The _______ High School Yearbook Project focus on a consistent group of young people. However, the high school they attend and the connections between them, like much of the world they actually live in, are a work of fiction. Using their own stories, rumors, pop culture influences, and their own desires, we create images that belong to a world that appears to be real; and as far as truth in our society is considered, it is. For often, the only proof that an event took place are the images that accompany the story, even if those images and events never took place as purported.
These images both question the legitimacy of the image as record as well as the problem of striving to find ones identity in a world of fiction.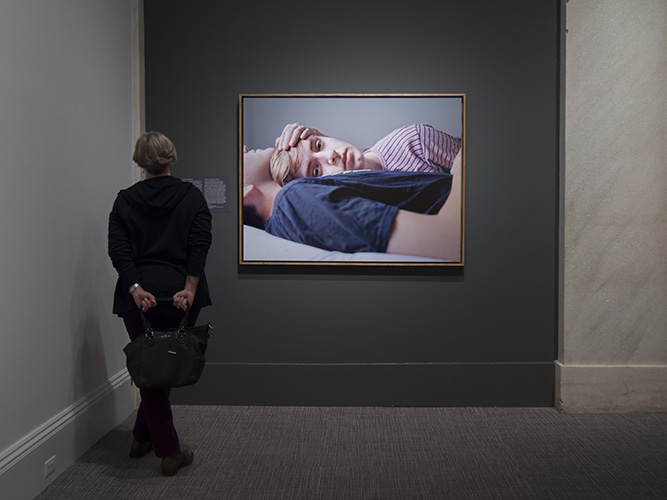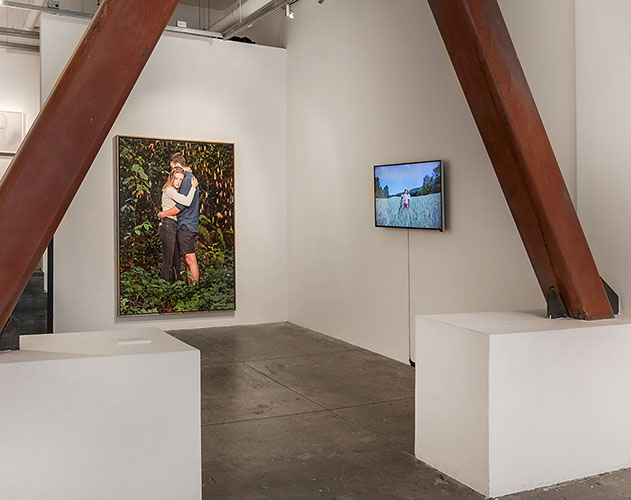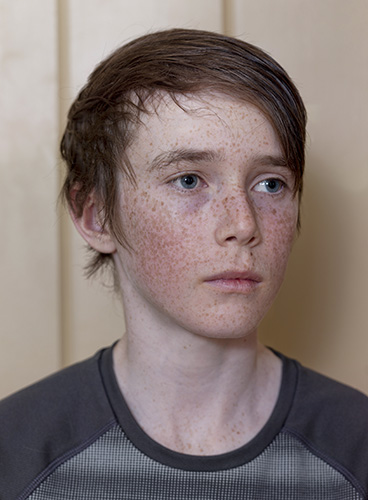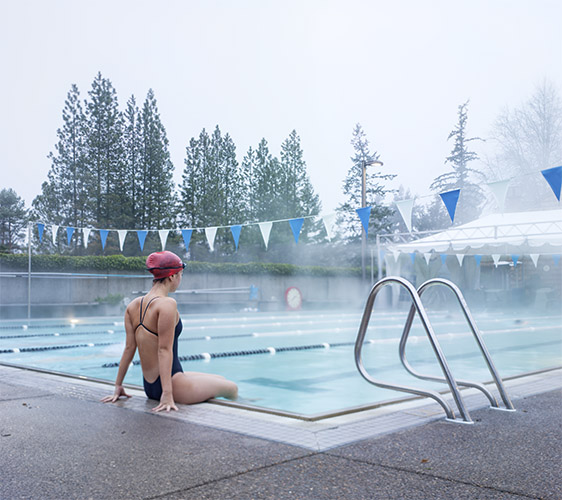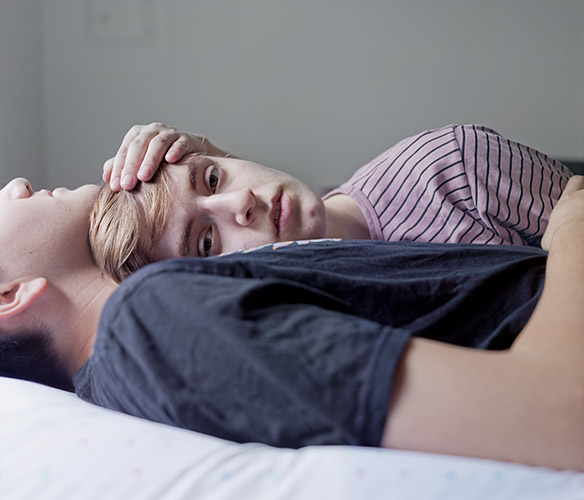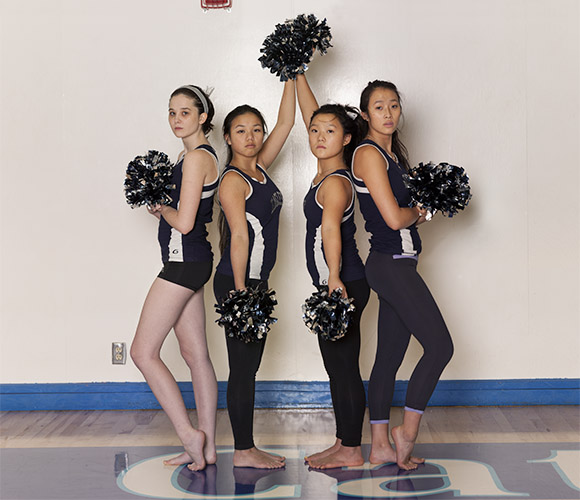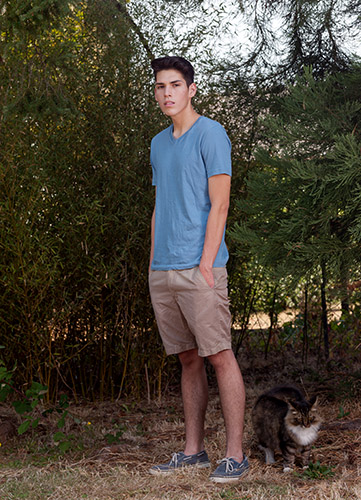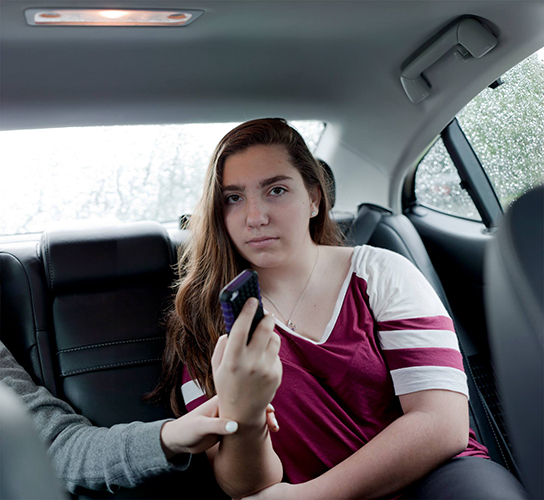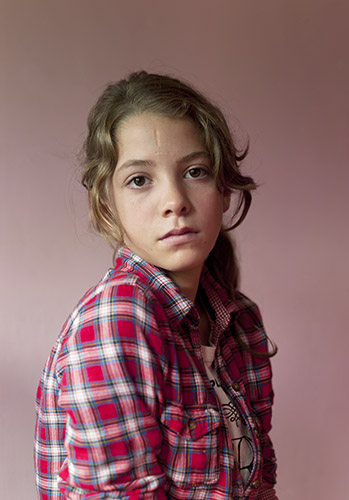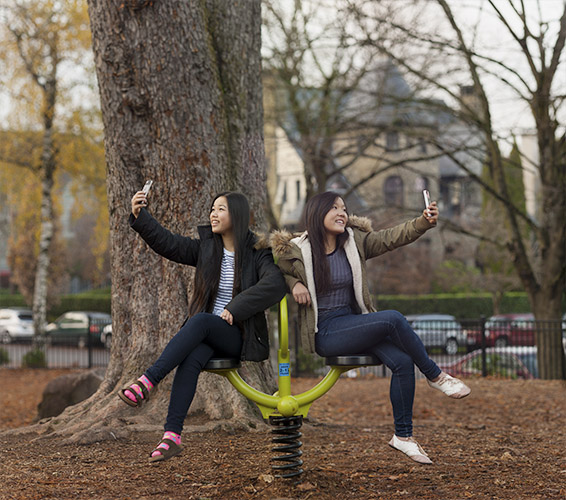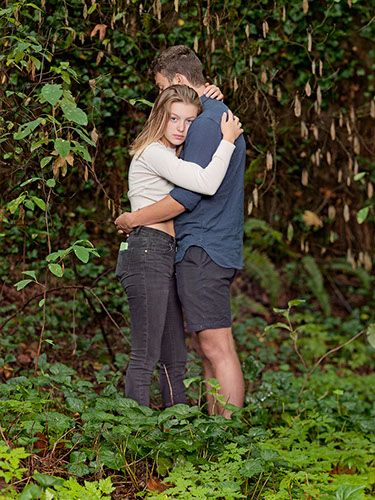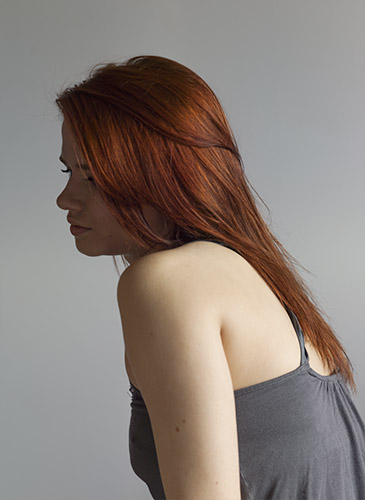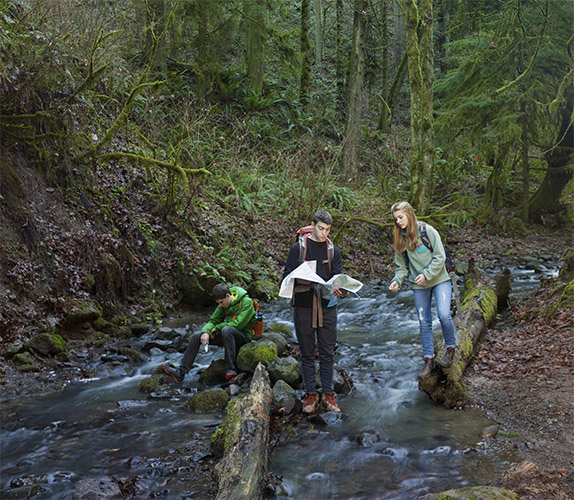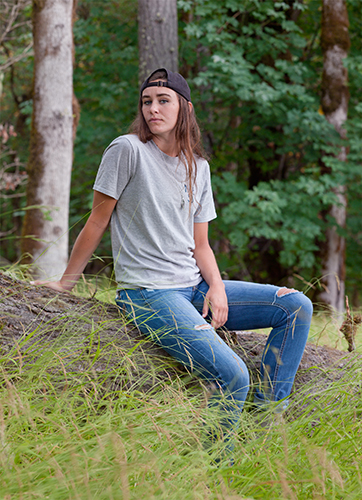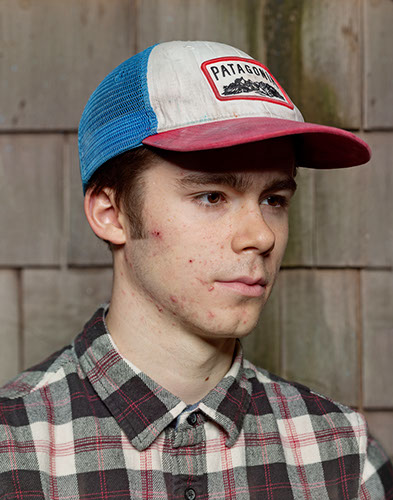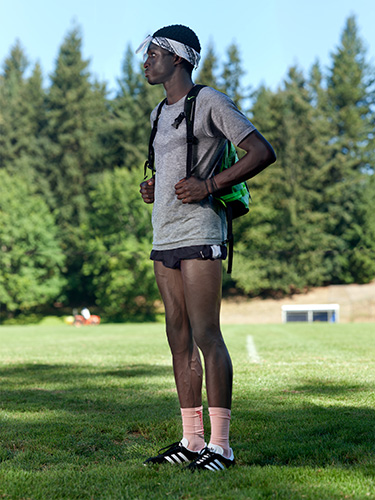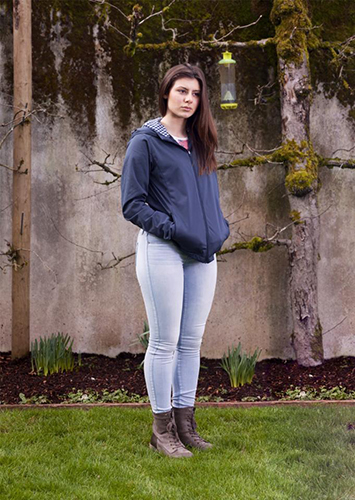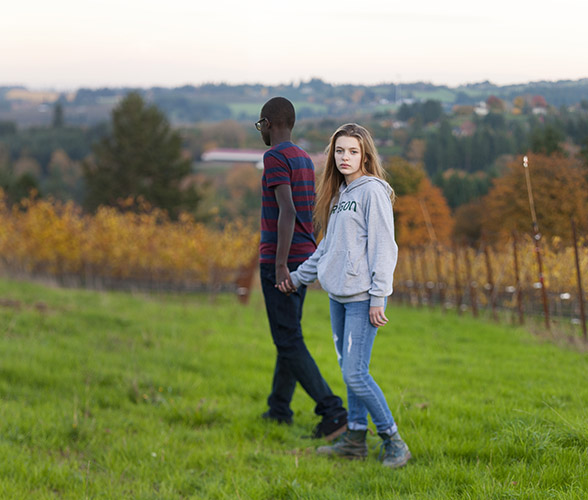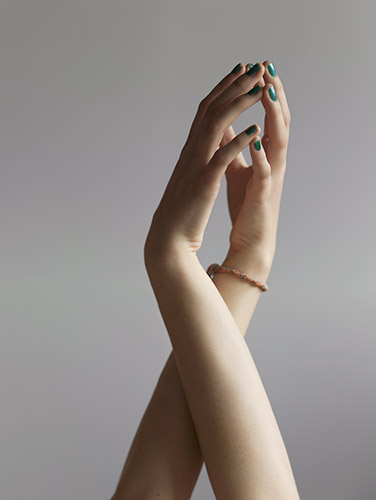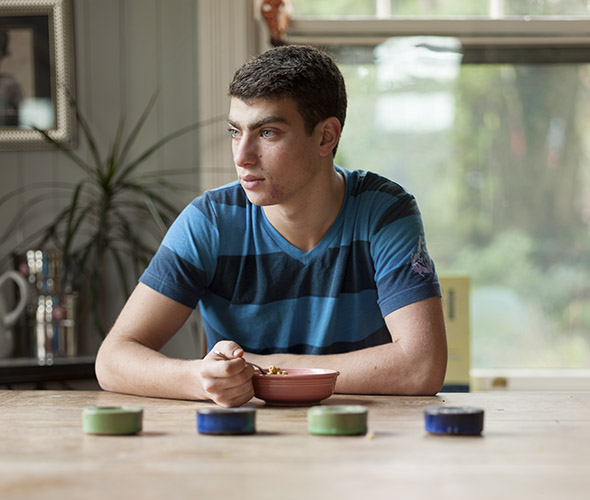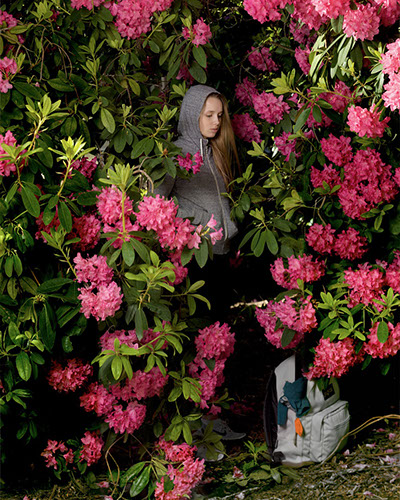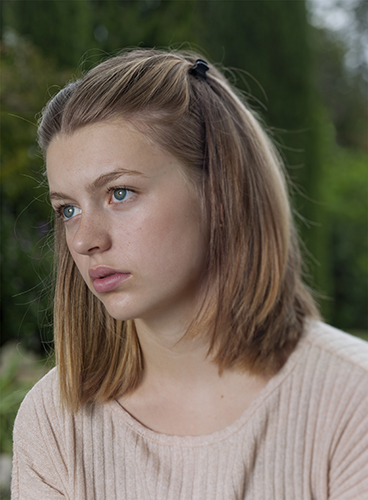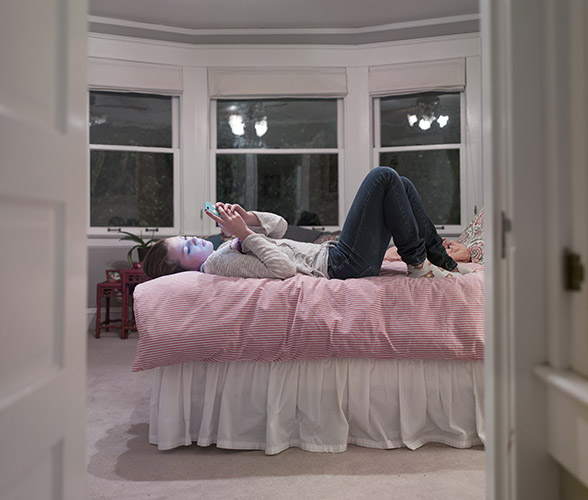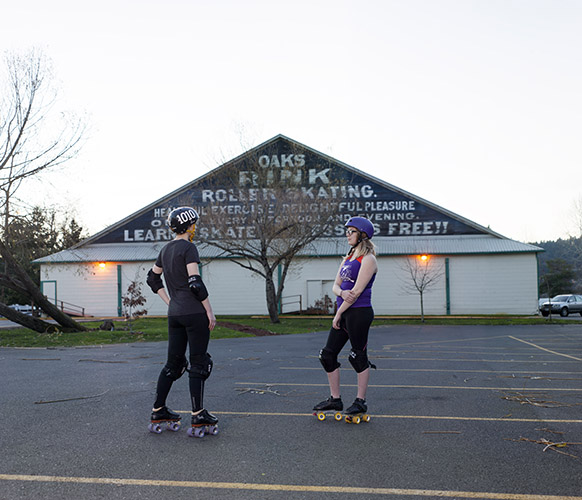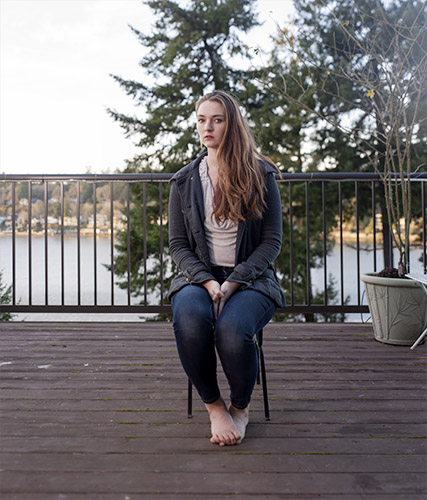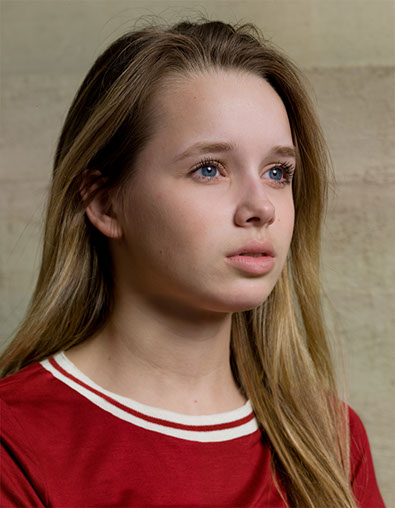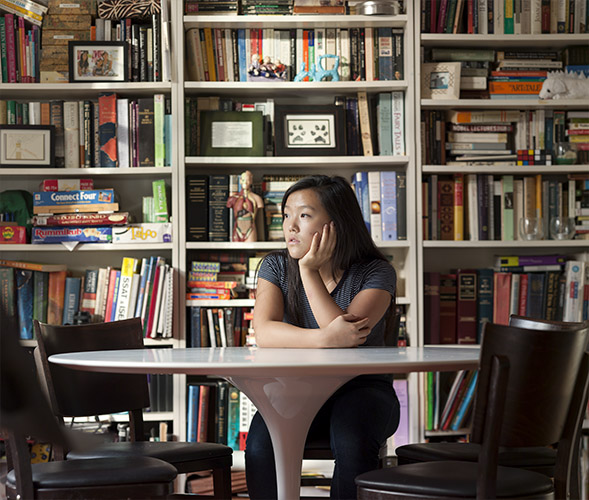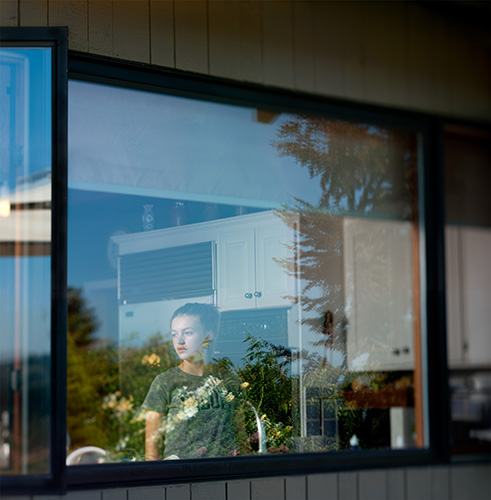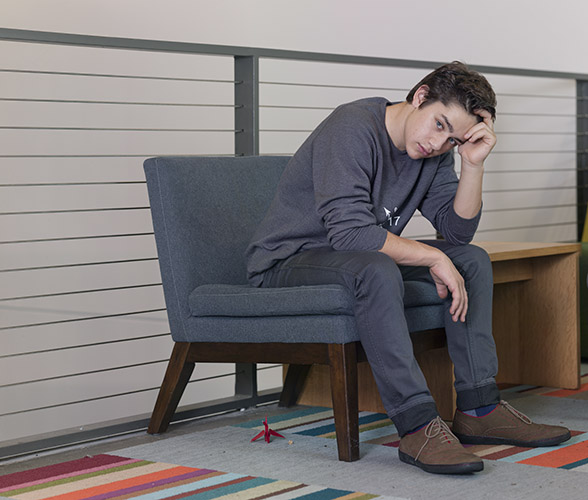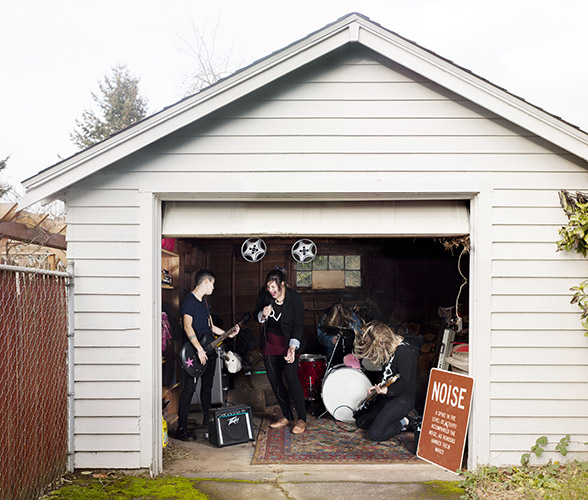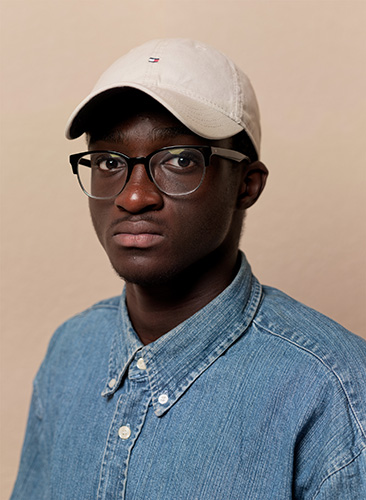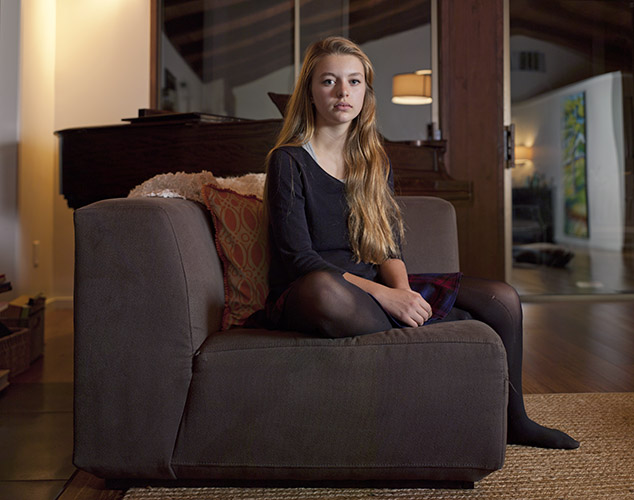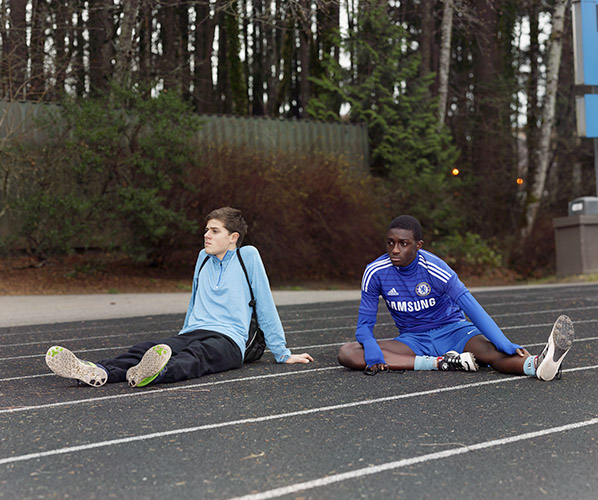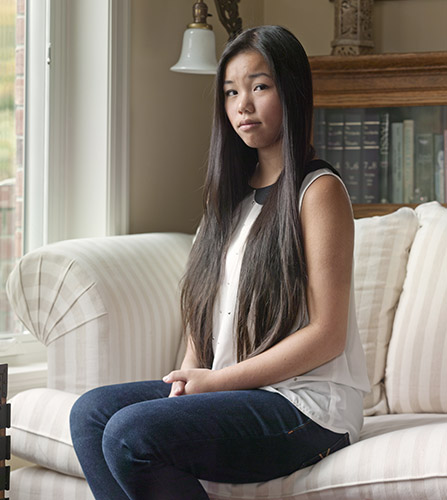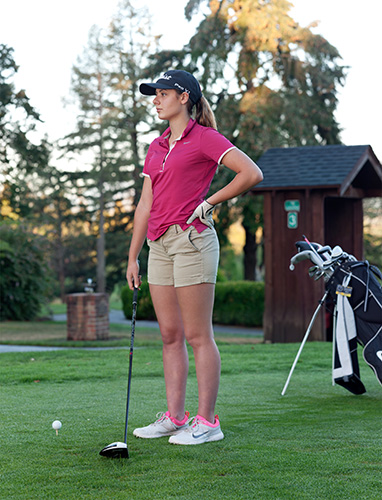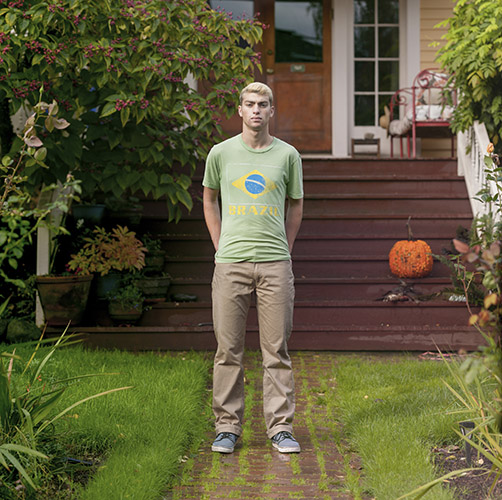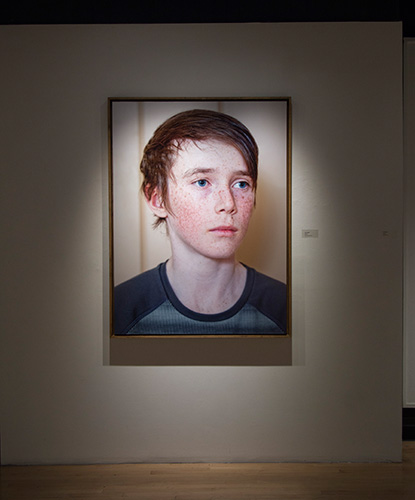 The Outwin: American Portraiture Today
2016-17
National Portrait Gallery
Smithsonian
Washington, D.C.
Just Visiting
2016
SOIL Gallery
Seattle, WA
George
2016
42 x 56" (107 x 142cm)
From the School Photos chapter of
The _______ High School Yearbook Project
Angela, Morning Swim Practice
2014
60 x 70" (152 x 178cm)
From the Sports chapter of
The _______ High School Yearbook Project
Florence and Daniel
2014
42 x 56" (107 x 142cm)
From the After School chapter of
The _______ High School Yearbook Project
Dana, Ellie, Ameya, Nadya, Cheer Team
2014
60 x 70" (152 x 178cm)
From the Sports chapter of
The _______ High School Yearbook Project
Bransen
2014
60 x 80" (152 x 203cm)
From the School Photos chapter of
The _______ High School Yearbook Project
Lara and Paris, Backseat
2016
42 x 48" (107 x 122cm)
From the Home Life chapter of
The _______ High School Yearbook Project
Caroline
2014
30 x 40" (76 x 102cm)
From the School Photos chapter of
The _______ High School Yearbook Project
Ellie, Ameya, Double Selfie
2014
60 x 70" (152 x 178cm)
From the After School chapter of
The _______ High School Yearbook Project
Mia & Ori, in the Woods
2016
60 x 70" (152 x 178cm)
From the After School chapter of
The _______ High School Yearbook Project
Ashley
2014
30 x 40" (76 x 102cm)
From the School Photos chapter of
The _______ High School Yearbook Project
Marcel, Ori, Mia, Outdoor Adventures
2014
60 x 70" (152 x 178cm)
From the Extracurricular chapter of
The _______ High School Yearbook Project
Grace
2016
60 x 70" (152 x 178cm)
From the School Photos chapter of
The _______ High School Yearbook Project
Kyle
2016
42 x 56" (107 x 142cm)
From the School Photos chapter of
The _______ High School Yearbook Project
Juma, Soccer Practice
2016
60 x 70" (152 x 178cm)
From the Sports chapter of
The _______ High School Yearbook Project
Paris
2016
50 x 53" (127 x 135cm)
From the School Photos chapter of
The _______ High School Yearbook Project
Juma & Mia
2014
60 x 70" (152 x 178cm)
From the After School chapter of
The _______ High School Yearbook Project
Ashley, After Rodin
2014
30 x 40" (76 x 102cm)
From the After School chapter of
The _______ High School Yearbook Project
Ori, Breakfast
2014
40 x 50" (102 x 127cm)
From the Home Life chapter of
The _______ High School Yearbook Project
Julia, with Rhododendrons
2017
60 x 70" (152 x 178cm)
From the After School chapter of
The _______ High School Yearbook Project
Mia
2016
42 x 56" (107 x 142cm)
From the School Photos chapter of
The _______ High School Yearbook Project
Culla, Snapchat
2014
60 x 70" (152 x 178cm)
From the Home Life chapter of
The _______ High School Yearbook Project
Kallisti, Derby Practic
2014
60 x 70" (152 x 178cm)
From the Sports chapter of
The _______ High School Yearbook Project
Culla, Ellie, Dance Team Practice
2014
60 x 70" (152 x 178cm)
From the Sports chapter of
The _______ High School Yearbook Project
Claudia
2014
50 x 53" (127 x 135cm)
From the School Photos chapter of
The _______ High School Yearbook Project
Julia
2017
42 x 56" (107 x 142cm)
From the School Photos chapter of
The _______ High School Yearbook Project
Ameya
2014
40 x 50" (102 x 127cm)
From the School Photos chapter of
The _______ High School Yearbook Project
Mia, At Home
2016
56 x 56" (142 x 142cm)
From the Home Life chapter of
The _______ High School Yearbook Project
Rueben
2014
40x 50" (102 x 127cm)
From the School Photos chapter of
The _______ High School Yearbook Project
Culla
2014
30 x 40" (76 x 102cm)
From the School Photos chapter of
The _______ High School Yearbook Project
Lily, Kallisti, Satan R14ing
2014
60 x 70" (152 x 178cm)
From the Extracurricular chapter of
The _______ High School Yearbook Project
Juma
2016
42 x 56" (107 x 142cm)
From the School Photos chapter of
The _______ High School Yearbook Project
Mia
2014
40 x 50" (102 x 127cm)
From the School Photos chapter of
The _______ High School Yearbook Project
Marcel, Juma, Track Practic
2014
60 x 70" (152 x 178cm)
From the Sports chapter of
The _______ High School Yearbook Project
Ellie
2014
40 x 40" (102 x 102cm)
From the School Photos chapter of
The _______ High School Yearbook Project
Paris, Golf Practice
2016
42 x 56" (107 x 142cm)
From the School Photos chapter of
The _______ High School Yearbook Project
Ori
2014
50 x 50" (127 x 127cm)
From the School Photos chapter of
The _______ High School Yearbook Project
OSU Faculty Exhibit
2016
Fairbanks Gallery
Oregon State University
42 x 56" (107 x 142cm)